Join us for our SECOND ANNUAL Sawdust Fest this June!



Join us for demonstrations, sawdust festival games, and live edge slab shopping!

Special VIP event June 16th. Details below!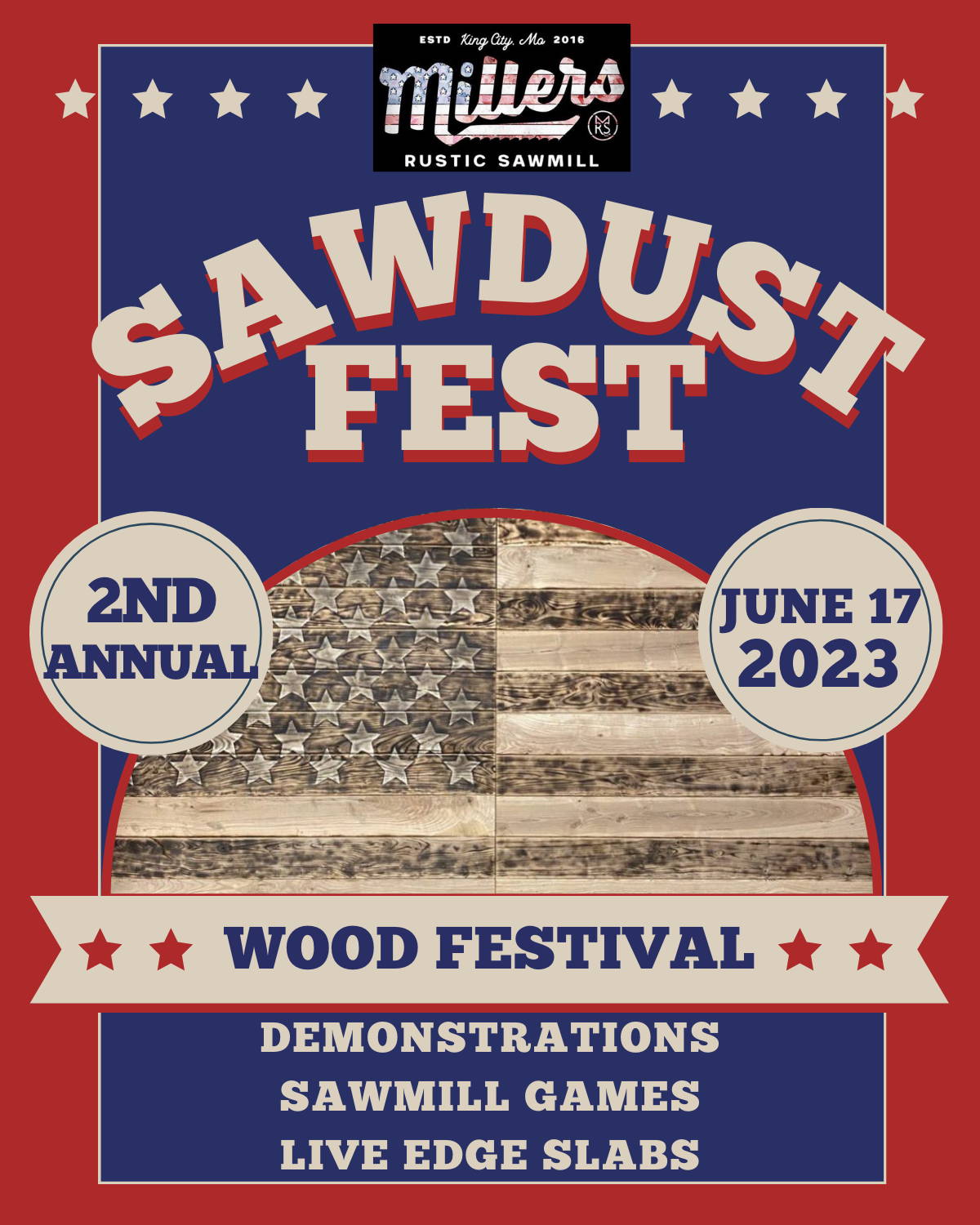 We had so much fun we're doing it again!
Don't take it from us - look at some of the pictures from last year!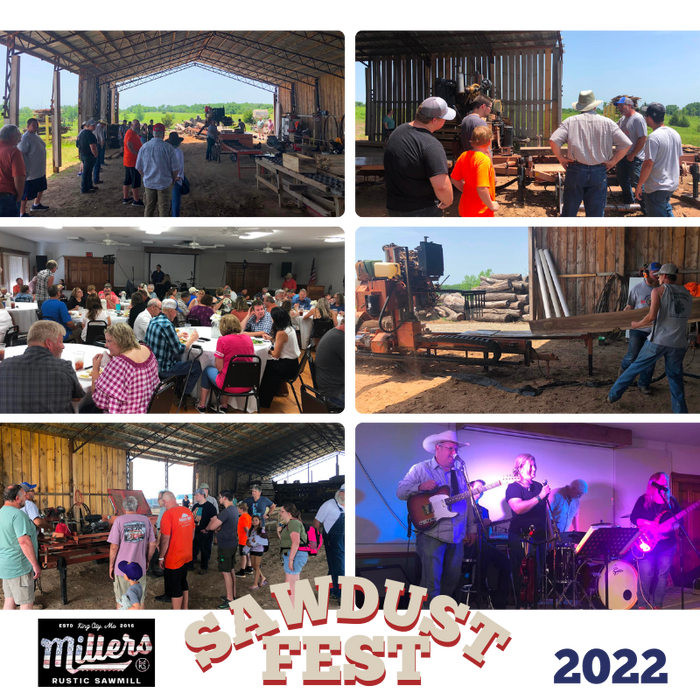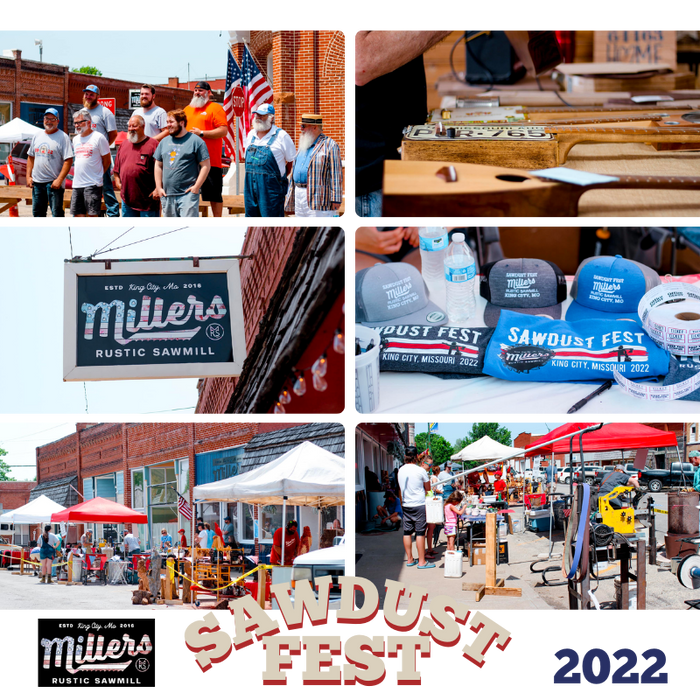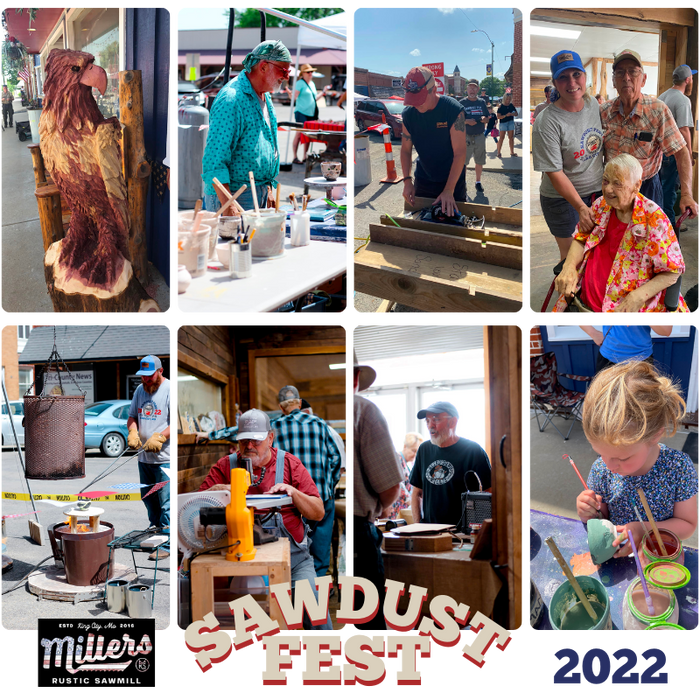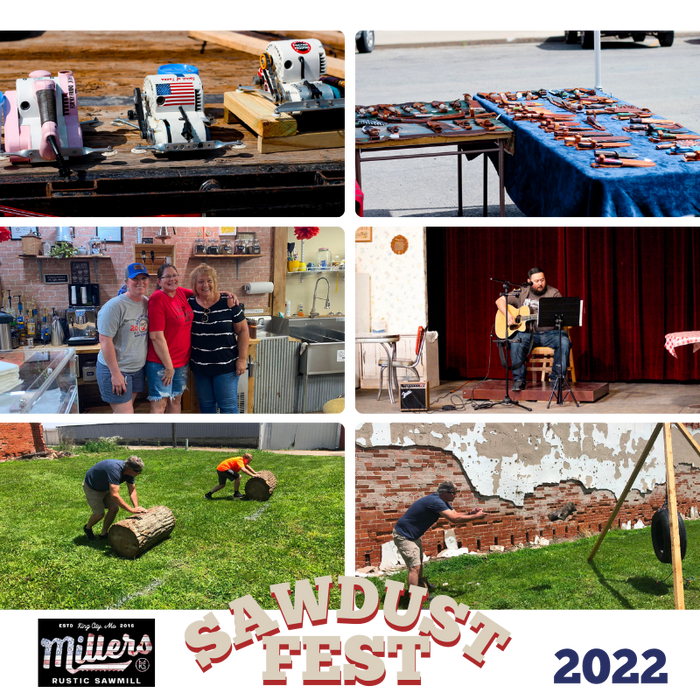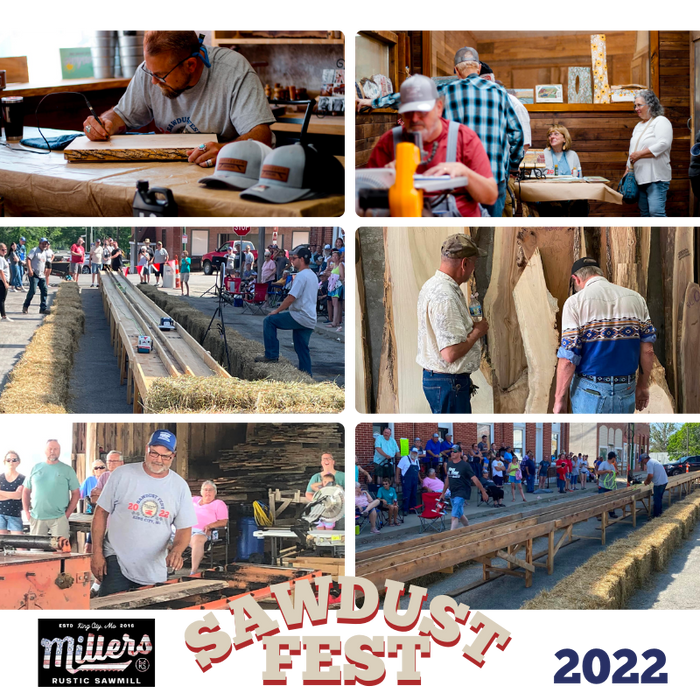 Join us on Friday for our Exclusive VIP Kickoff Event
Early Slab Sale Shopping for VIP Guests
Catered Prime Rib, Steak Tenderloin, or Fried Chicken Dinner by one of our favorite restaurants in NW Missouri: Hughes Bar X Ranch
Live Music with the Hontz Family Band featuring Grand Ole' Opry Guest Manda Lynn Hontz
Millers Rustic Sawmill Swag Bag at your seat

Sharing skills such as knife making, chainsaw carving, scroll saw art, woodburning, Luthier-stringed instrument maker, pen turning, live edge slab painting and more!

Come test your wood chucking and log rolling skills!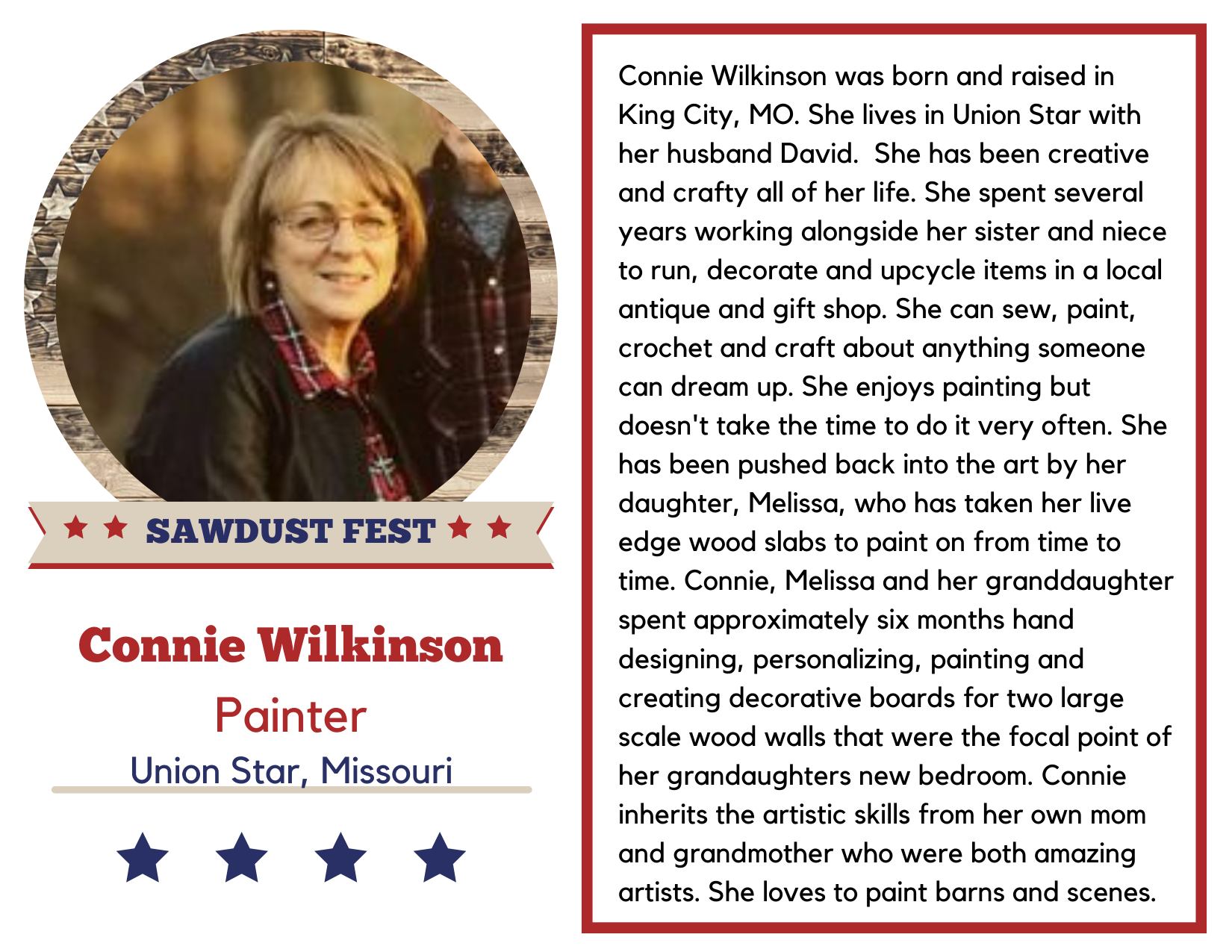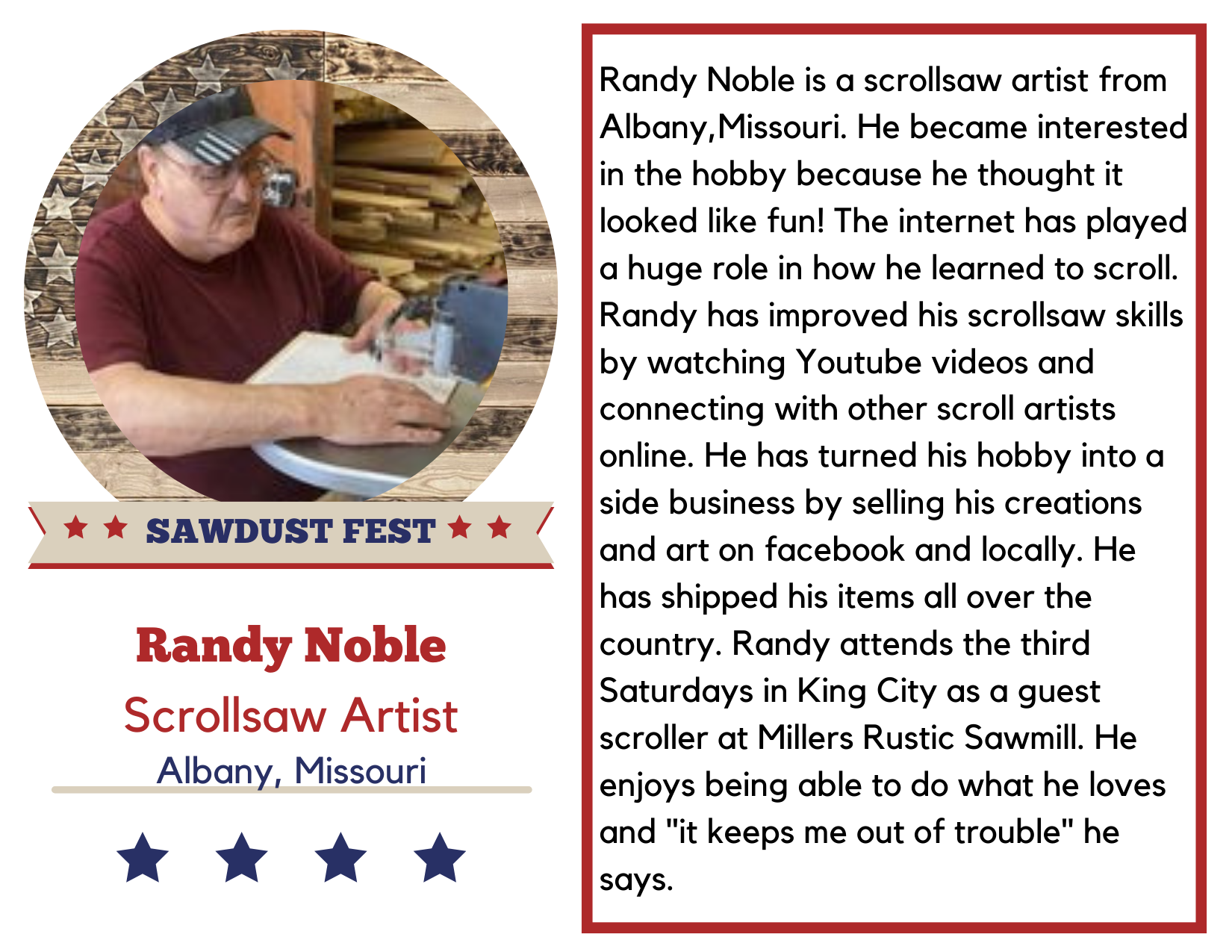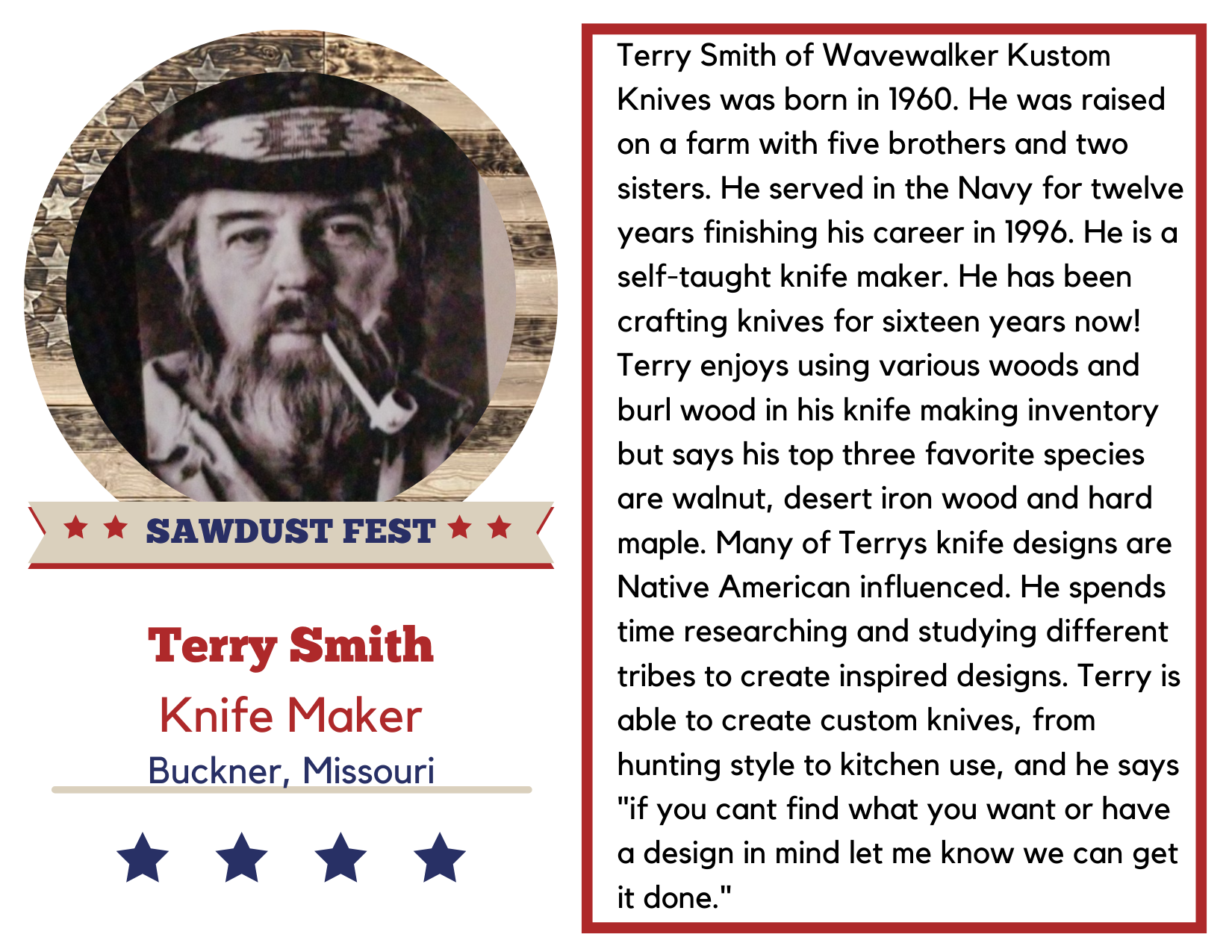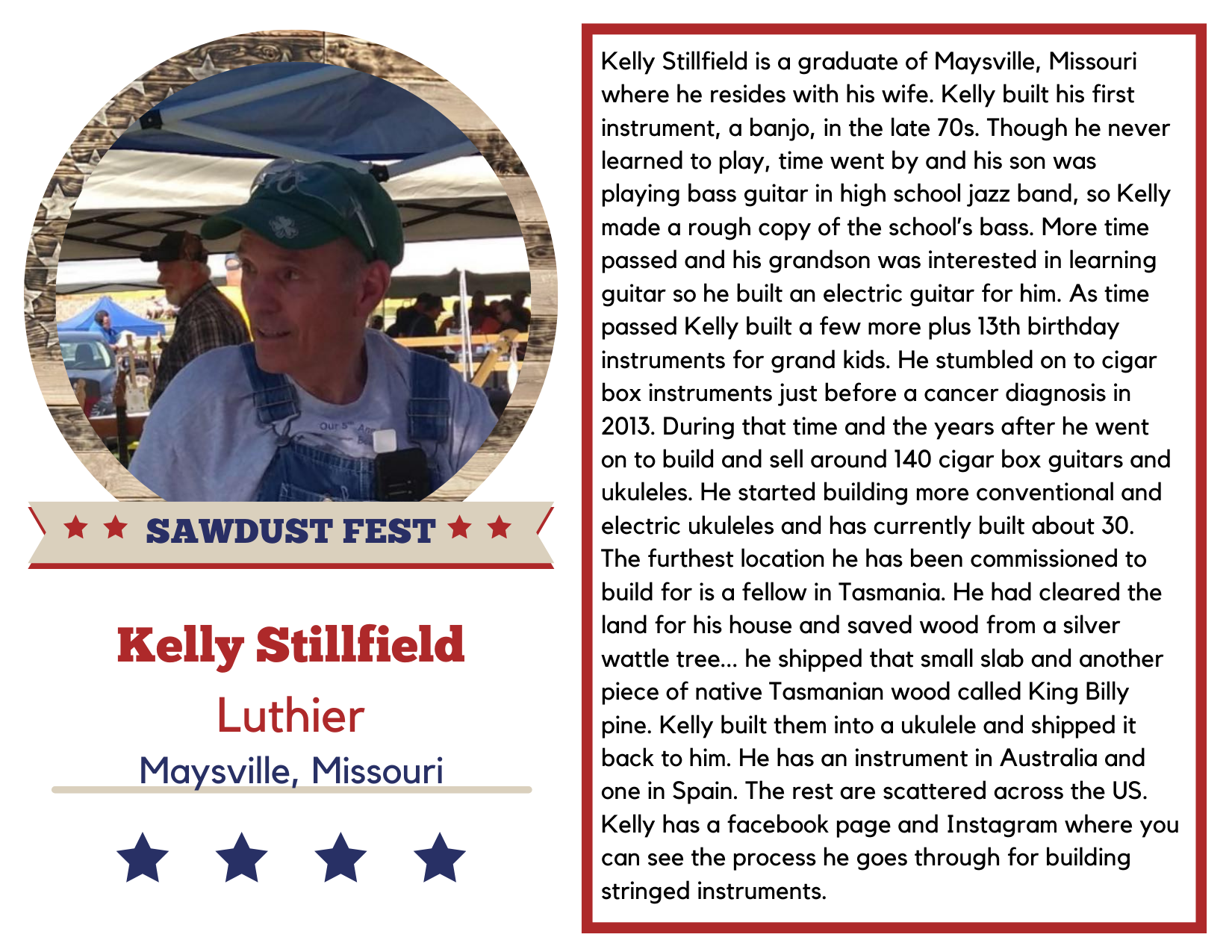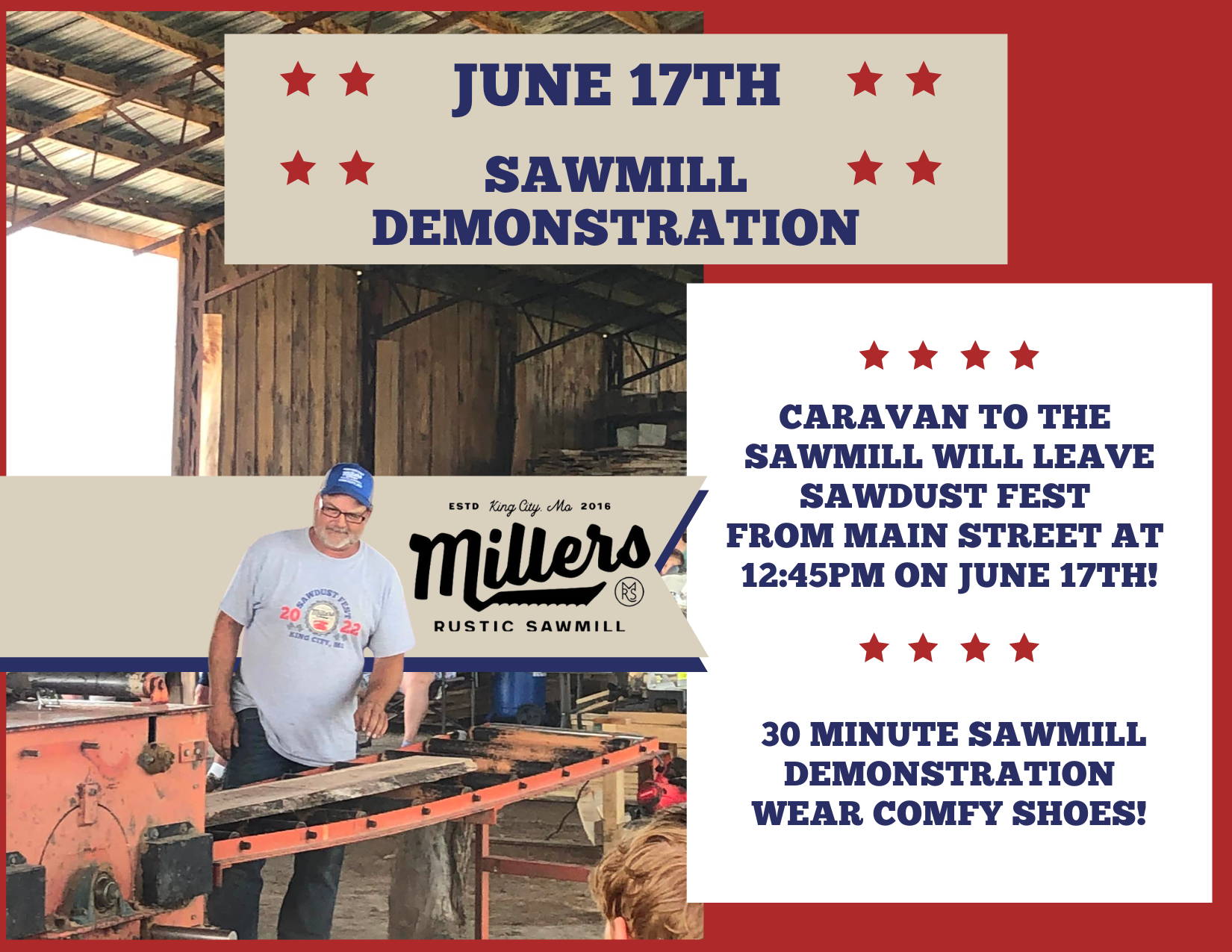 Caravan leaves from Main Street at 12:45 pm
Take a road trip with us to see the sawmill. Follow our guys to the country for a brief sawmill demonstration. Please note: You will travel 1/4 mile on a gravel road. Wear comfy shoes for uneven ground.


Make sure you register for this event!


Join us for our Belt Sander Races. Do you have what it takes to win? Register your rig below!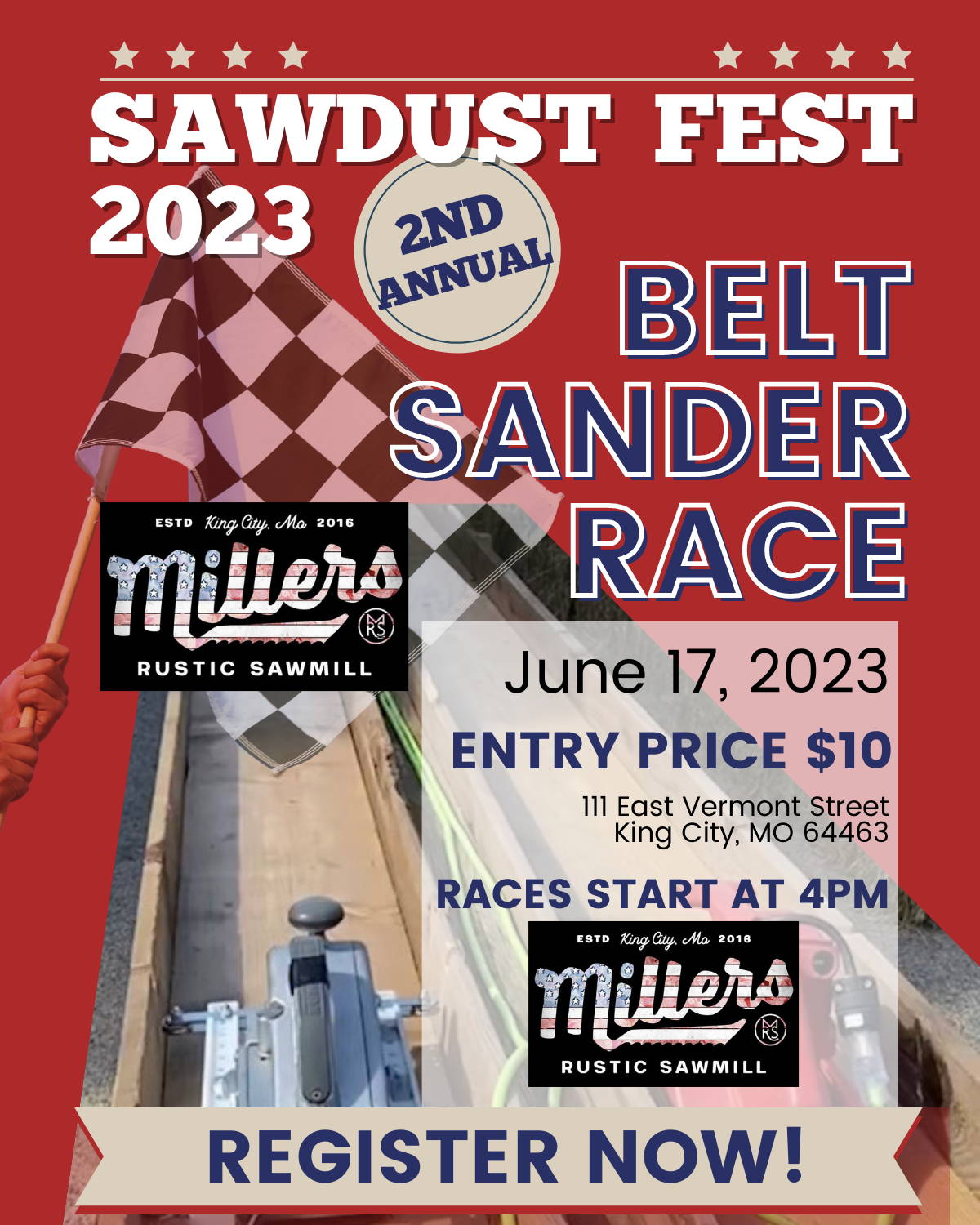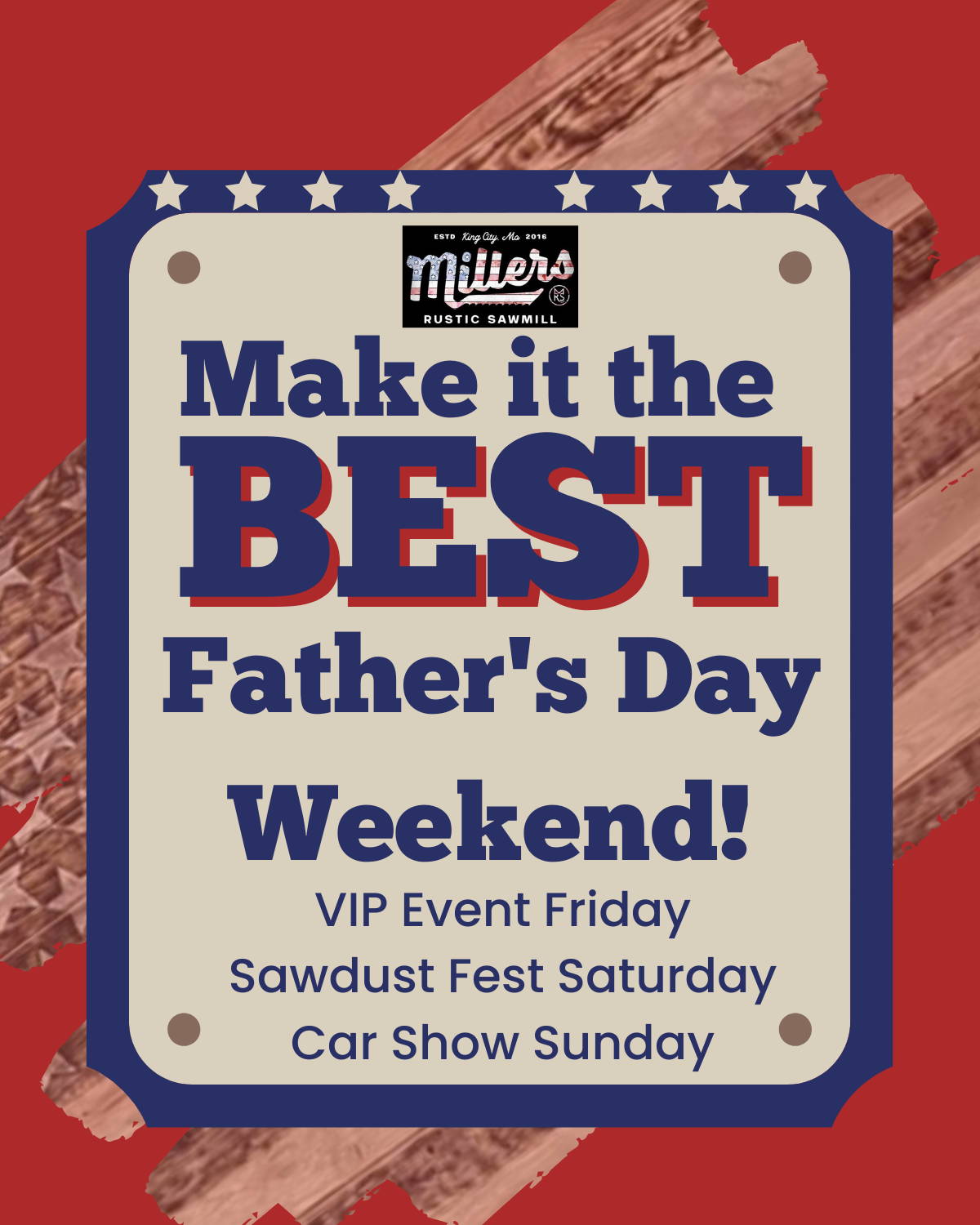 Make it a weekend to celebrate DAD!
Looking for a fun celebration? We've got you covered!
Friday, June 16th - Sawdust Fest VIP Event-tickets must be purchased by June 1st!

Saturday, June 17th - Sawdust Fest
Sunday, June 18th - Car Show in the neighboring town of Stanberry, MO
We are so thrilled to recommend rounding out your weekend with us at the Father's Day Car Show held 10 minutes north of us in the town of Stanberry, MO on Sunday, June 18th. Make plans to check it out!
Places to Stay within 35 minutes!
Approx. 20 minutes from King City, MO
Countryside Inn: 1-660-726-5633
East Fork Lodge:  1-660-448-2120
Approx. 10 minutes from King City, MO
Willow Flats: 1-660-783-2700
*they have limited rooms for their hotel side
Approx. 30 minutes from King City, MO
Pony Express RV Park: 1-816-449-2039
Approx. 30 minutes from King City, MO
Barnes Acres Campground, Small Cabins, & RV Park: 1-816-383-4930
Approx. 35 minutes from King City, MO
The closest large city.

Fairfield Inn, Holiday Inn Express, and Candlewood Suites are located on the closest side of the city to King City.


Can't wait to celebrate with you
at our Second Annual Sawdust Fest.